Prime One Construction: Your Framing Contractors in Arnprior
With over 20 years of experience as a framing contractor in Arnprior, Prime One Construction has built countless homes, garages, and sheds. Along the way, we've also built a reputation as trusted framing professionals. As framers, we're not just people who swing hammers and lug lumber. We are experienced planners, blueprint readers, safety experts, and math wizards. Our tools include things like using plumb bobs and levels, and we ensure that structures are exactly vertical or horizontal. We use fasteners such as nails and materials such as wood to construct window and door frames, staircases, and flooring.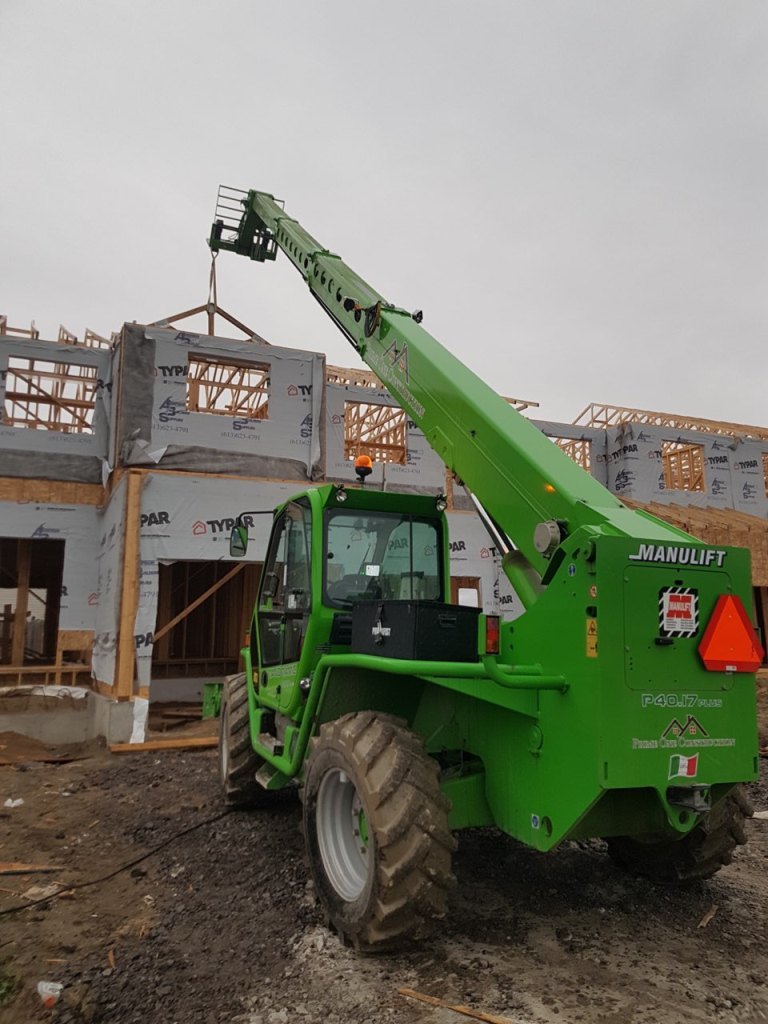 As framing contractors in Arnprior with years of experience, we are committed to providing the best framing services as possible. No matter what you choose us to frame, we always meet or surpass the Ontario Building Code when framing a new home construction, or home addition. We encourage you to view our gallery page for examples of our framing projects.
What Do Framing Contractors in Arnprior Do?
Framing contractors in Arnprior, or anywhere for that matter, are some of the most important people involved in the building of your home. They are involved in every aspect of your house, aside from the foundation. They ensure that your house is structural sound, secure, and built to code. They make sure your walls are straight and uniform, your windows are level, and your doors fit their frames properly.
The framing contractors at Prime One Construction use wood or metal studs to frame in virtually all parts of your house, ensuring that pipes, ductwork, and wiring have room to function safely and according to local building codes. Quite often, they also hang drywall over the framing they install.
And even outside your home, as framing contractors in Arnprior we are involved in making your house a home. That's because we can frame beautiful decks, fences, and other landscaping features that add value to your family's lives.
Are Advanced Framing Techniques Right for Your Arnprior Project?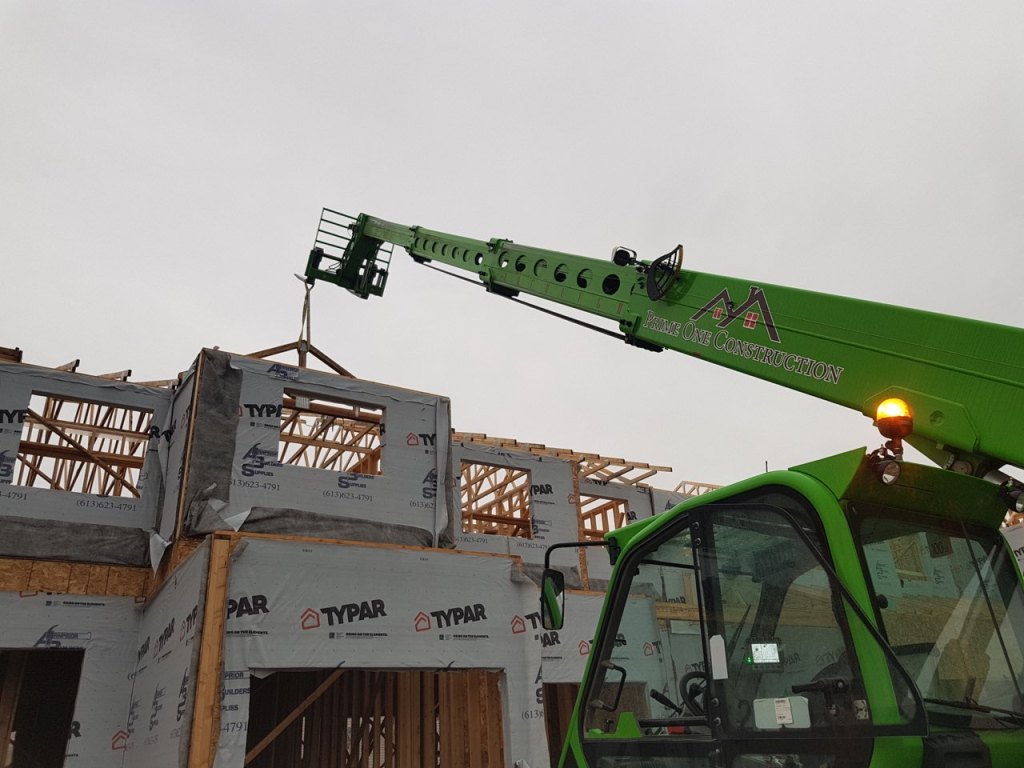 Advanced framing techniques are new methods that have been around in the framing industry for about 20 years now. In simplest terms, advanced framing techniques are "greener" than traditional framing. Benefits of advanced framing techniques include making it possible to build a more energy-efficient structure and to use fewer resources when framing a new construction. According to the U.S. Department of Energy, heating and cooling costs savings of up to 5% can be realized. That's largely enabled by moving wall studs from 16" apart to 24", which allows for more insulation to be installed in walls.
As framing contractors in Arnprior, the professionals at Prime One Construction are always happy to discuss best practices and what is best for your framing project. More information about advanced framing is available from the Canadian Wood Council.
Call Us for Information about Framing Contractor Services in Arnprior
Prime One Construction is a locally owned and operated construction contractor. In addition to offering framing contractor services in Arnprior, we have over 20 years of experience in building quality decks, fences, kitchen and home additions, and reroofing. Contact us for more information about our framing contractor services in Arnprior.